The Gum Wall.
It's colorful and interesting. It's full of bacteria.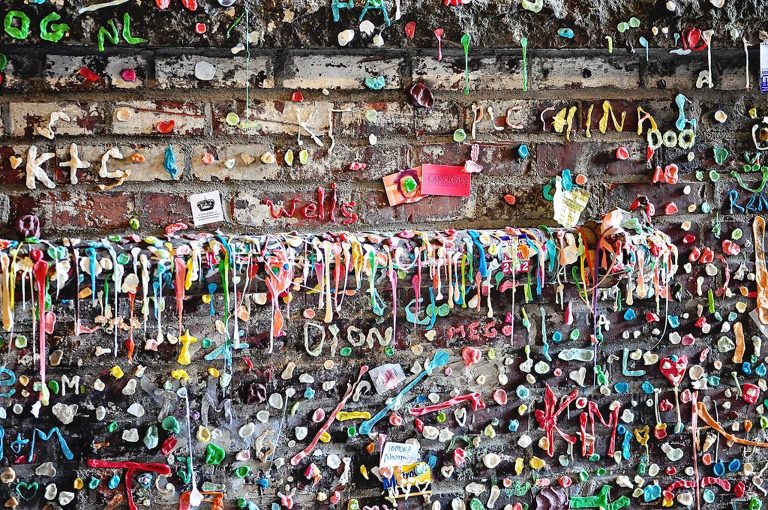 We visited it a couple of times over the years and yes, we even added our own chewed up wads of gum, although we didn't do anything intricate like some of the designs and messages people leave behind.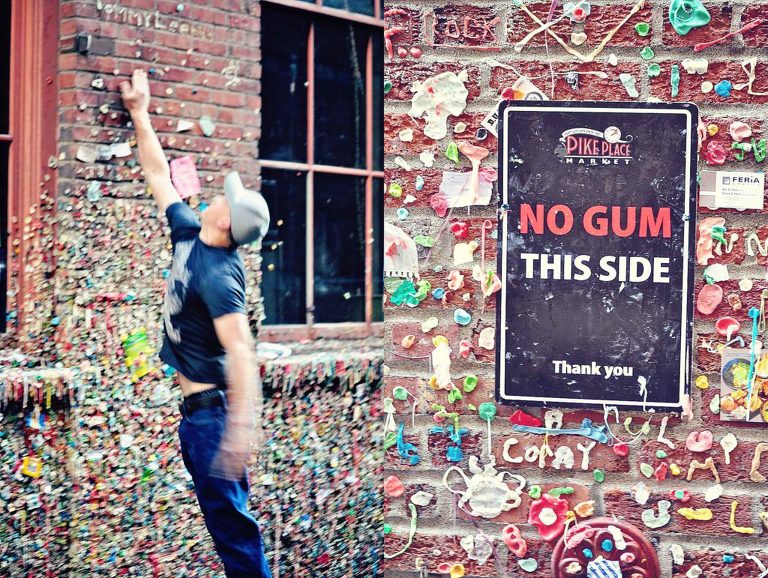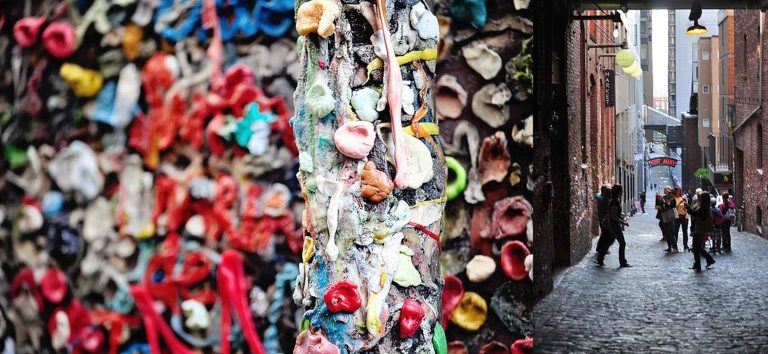 It's gross, but it's cool at the same time.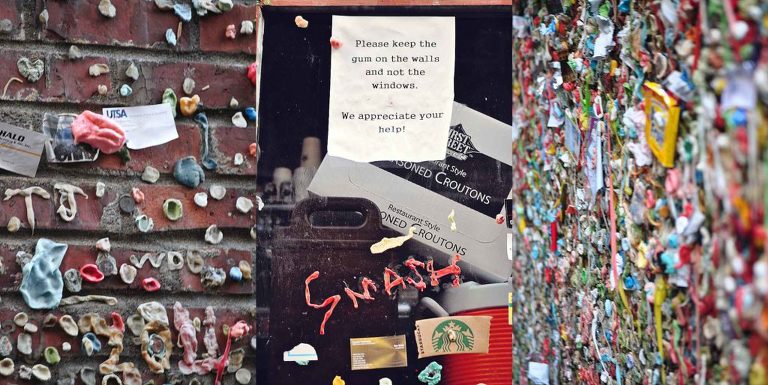 The gum wall is located in Post Alley, just outside of Pike Place Market.  It's kind of hidden, so if you don't know to go that direction, you'd very likely miss it.



Apparently, the city decided to clean the alley last year. It was the first time in 20 years that it would get a complete steam cleaning. They hauled away over 2,000 pounds of chewed up gum. Ewwwwwwwwww!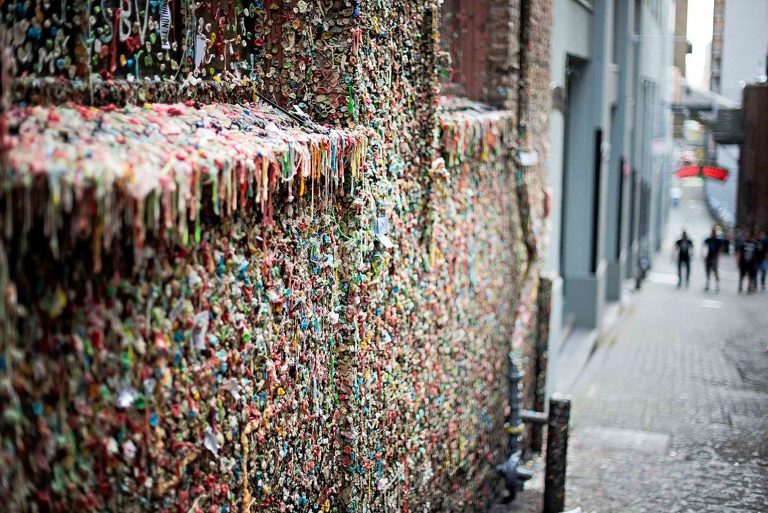 I wonder if the wall is full of gum again already. 2,000 pounds is a LOT of gum!